Packaging Printing House
Print Cycero
Print Cycero printing house, the packaging producer, was established in 1986 as a family business. From the beginning, our main objective was to achieve the highest quality of our products.
We specialise in the packaging, including highly processed cardboard boxes enriched with hot stamping, lamination, UV or hybrid varnishes as well as blister cards and labels.
We also produce laminated corrugated paperboard boxes. Among our customers there are renowned national and foreign companies that value us for our experience, high quality of our products as well as pleasant and professional service.
Cardboard packaging
We produce cardboard packaging for food, chemical, footwear, industrial, toy, and other specialist sectors
Footwear boxes
Print Cycero printing house is a leading producer of footwear boxes in the region. We produce any packaging for shoes
Blisters
We are one of the leading producers of blister cards in the country. The years of experience allowed us to develop the unique solutions
Labels
Labels constitute the key element of various kinds of packaging that require the proper printing project and technique
Calendars
We offer to produce single-plane and multi-plane wall calendars as well as three sectional, pocket, standing calendars or planners
Booklets
Innovative combination of hot-stamping, varnishing and paper embossing allows us to create the unique top class booklets for You
Advertising folders
Practical, very common and effective form of advertisement, in particular, during the direct product presentation
And many more
Mini catalogues, leaflets and other advertising materials are printed with perfect quality in accordance with your dreamt projects
We are at the final stage of launching photovoltaic power station. The panels of the total area of 1200 square meters will give us 200 kw of power. It will significantly fulfil the need for electricity of our printing house. To a great extent, we will become independent from external suppliers and the consequence of this is that any restrictions resulting from the power supplies will not influence our work in a negative manner.
Due to this fact our customers would be able to rely on our timeliness to an even greater extent. At the same time we are becoming more and more ecological taking care of limiting the environmental pollution.
Taken form our references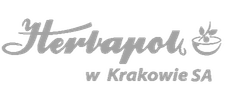 By means of this reference letter, Krakowskie Zakłady Zielarskie Herbapol w Krakowie SA [Cracow Herbal Company Herbapol in Cracow SA] desires to certify the high professionalism of the employees and the good quality of the packaging produced by Print Cycero printing house.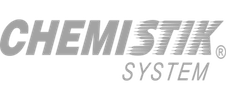 I can assure with the highest responsibility that PRINT CYCERO PRINTINGHOUSE Sp. z o.o. is the company that is worth recommending.
Our 12-year cooperation in the scope of carton boxes and pallets for blister heat sealing as well as packing boxes has been very productive and developmental.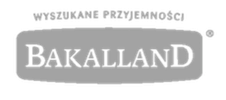 Cooperation with Print Cycero Printing House Sp.z o.o. Sp.k. ul.Wojska Polskiego 6; 42-100 Kłobuck is very good.
Pursuance of orders and deliveries always on time.
Competencies of employees and the quality of the performed commissions at the high level.
Drukarnia Print Cycero Sp. z. o.o. sp. k.
ul. Bór 118
42-200 Częstochowa, Poland
tel. +48 34 343 00 68
tel. +48 34 361 77 71
biuro@printcycero.pl
info@rajpudelek.pl